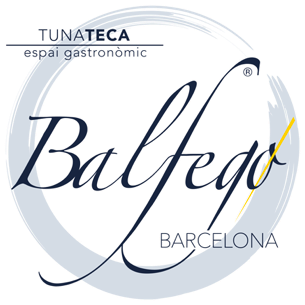 History
Tradition
The Balfegó family come from an area with a long tuna tradition (L'Ametlla de Mar, Tarragona). The proximity to the Delta of the Ebro means that vast quantities of phytoplankton exist in the waters, an almost unlimited food supply for the small fish that later in turn, will be food for the bluefin tuna.
Sustainability
Referents of sustainability
The Balfegó family are probably the only fishermen who have invested millions of Euros in R&D. Because of this, they have been able to develop a compound capture and harvesting process (based on Ikejime, a Japanese method of harvesting fish to maintain the quality of its meat) which not only implies that the tuna do not suffer, but also that the meat is of optimum quality.
Traceability
Objective of maximum transparency
From the sea to the table. Balfegó has developed a system of traceability unique in the world in which the customer, using a mobile phone and a QR code that is provided with each piece, can access all the information about the bluefin tuna that they are savouring. With this pioneering system, they can find out the date and area of capture, the weight, the length and the level of fat, and consult the health and quality certificates. All of this guarantees quality and transparency.